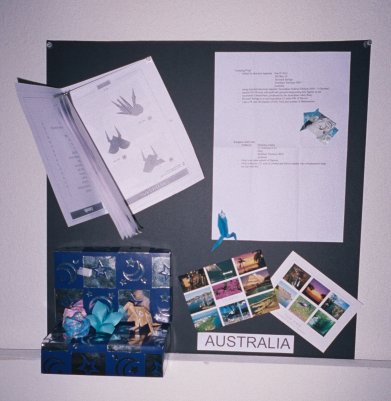 Closeup of Aussie folders origami! Terrific models!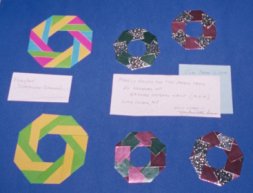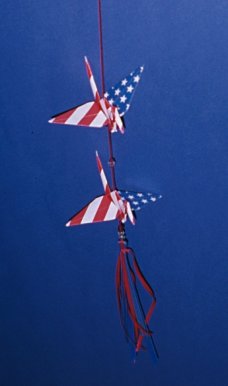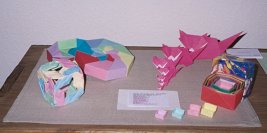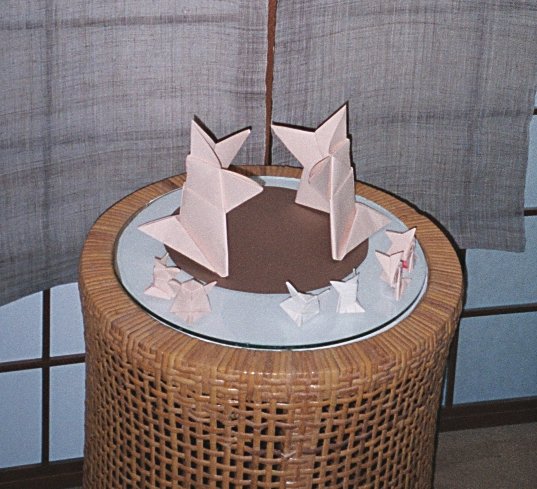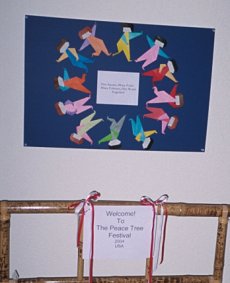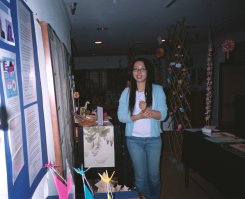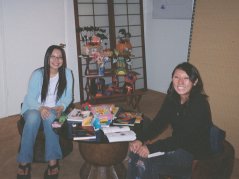 From New York USA, NOW... Nassau Origami Women folders sent these lovely models that hang on the tree up in the window at the Festival location!

Visitors browse through books folding new models for the first time!

There is a variety of displays and models to see!

Innovative & creative, these photos do not show the marvelous details of this folding from Krakow folders. The olympic rings with heart models in the designs are so unusual and special! We love the photos and letters.

These young folders from Russia have given our visitors great origami models. The papers, colors, and meticulous folding is much appreciated by our visitors. The unit origami, boxes, family of cats, the flower ball, and wreaths, the necklace of cubes are just outstanding by these folders!

There is something so awesome about the crane model when folded so well. This choice of patriotic paper from a folder in the USA speaks volumes! IT is a perfect addition to the Peace Tree Festival models!

Above is just one of the special greetings to our visitors at the 2004 Festival - The origami people were folded by Hitomi and surround the motto and title!
To all the folders from all the countries we thank you and wish for peace!

Traditional, and recognizable by children and folders, are the sumo wrestler models, shown here! USA folded.

All origami displays of models at the 2004 Festival were designed by Barbara Turner with the invaluable help of Hitomi. Many, many hours were spent to arrange & present the origami models, card, letters, booklets, and more to the best advantage of the models & for the visitors. Displays were assembled on location at Yoshino Japanese Antiques.
Our most heartfelt thanks to Gary Myers for his donation of the space, his support and use of the furniture & facilities. Visitors have commented again & often that the environment is perfect, tranquil, stimulating, providing an excellent backdrop for the origami and the theme of the Festival.

More photos of volunteers, visitors will be posted as we get them developed and obtain permission to add them to the online website here. If you took photos and would like to send them to us, please send them in an email as attachments, and identify yourself with name, and details of your visit if you can. E-Mail photos to origamidesigns@earthlink.net attention to: Barbara subject: Festival photos. Thank you!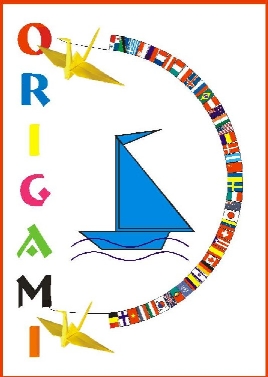 Some have asked about the musical selections playing in the background. Send your queries in an email and we'll give you the CD information about the musical selections.